Herbal Coaching Consultations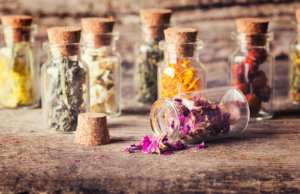 During an herbal coaching consultation we will look holistically at your current health concerns or goals and work together to establish a wellness plan.  This process will look different from what you may be used to with traditional providers as there will be a lot of focus on understanding your background, current situation, and goals for the future with you as a key player in the path to your goal.  Herbalists are not licensed healthcare providers and therefore unable to diagnose or treat any conditions. Instead, herbalists can help provide guidance for health and lifestyle modifications that can work as a complement to care you are receiving from other providers.
I am here to offer guidance and suggestions based on my education and experience while helping you to better understand your circumstance and how you would like to proceed.  Together, we will arrive at a plan for wellness.
To begin I will have you complete an intake form and submit any other information that is relevant to your circumstance.  It is best to submit this information at least 3 days before we have our consultation.
We can meet in person or online/phone for about an hour to discuss your intake form and get a more in-depth understanding of the situation. I may provide some suggestions during this time, but within 48 hours I will provide a more thorough list of suggestions for lifestyle modifications, herbs, supplements, recommended articles/reading, or alternative therapies.
It is best if we can met again in 1 -3 months after trying the protocol suggestions to make revisions and see how things are working.
Pricing
A one hour initial intake + consultation with a plan of action (and 2 oz tea to get started) is $125.  You will receive a detailed summary of what we discussed along with resources and suggestions of ways to work on your concern.
A 45-minute follow-up meeting to discuss how things are going and revise the plan with new suggestions is $90.
My top areas of interest/experience include:
Premenstrual syndrome (PMS) including anxiety, anger, sadness, mood swings, fatigue, etc.
Menstrual cycle balancing, menstrual cycle awareness
Fertility and pre-conception preparation
New parenthood transitional concerns/feelings. Postpartum blues.
Well woman / person support
Cold/Flu prevention
Herbs for the childbearing year / pregnancy
Basic herbal education for common childhood concerns
Educational sessions on how to prepare your own herbal products
Please fill out the contact form below to get started. Let me know your general concern so I know if I am a good fit to help you and we can begin scheduling a meeting from there. If I do not feel I am a good fit for your current concern, I will provide you with referrals for other providers that may serve you better.
 Disclosure Statement: Herbalism is not licensed by the state of Ohio. Our services are complementary in nature. These consultations are for educational purposes only, and do not replace the services of a licensed provider. Christine Cassella is not a Licensed Healthcare Provider, and does not diagnose or treat disease.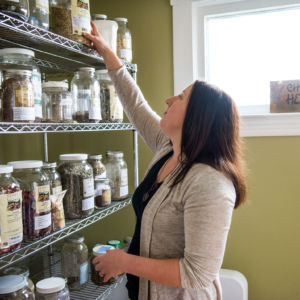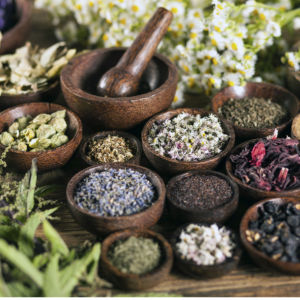 I support what you're doing and have benefited greatly and rely on the postpartum herbs and remedies you have provided. I really respect and appreciate the resources you have provided to us and how open and generous you are about sharing.  Spreading the awareness for the healing herbs around us. It's opened my eyes a lot so thank you! -L.K.
I LOVE this tea [provided after the consultation]!! When I first tried it in the fall I noticed that it built up in my system. I drank a cup every other day and after a month my cycle symptoms were toned down a bit. The second month I didn't have any cramps or severe mood swings with my cycle! Then I ran out and the next few months I could REALLY tell the difference! It slowly left my system, so the first cycle was slightly crampy with some back pain. My second cycle was more moody and slightly more painful. My third cycle after I ran out was painful and miserable and I told my husband I needed to order more!! Even with the quarantines and shut downs right now, this shipped to me VERY quickly! And I am so glad! I'm back to feeling better again! I would recommend this product to any woman who has issues with her monthly cycle. LOVE this tea!! -B.R.
Christine's knowledge, support and products are of the highest quality! Thank you Christine for providing healing teas and soaps to women! She also made me a custom liniment for my varicose veins and a custom tea blend during my second pregnancy that helped me very much. -J.R.