It's that time of year when beautiful purple violets are popping up everywhere!  They're such a a fun way to teach kids about a wild foods while enjoying a backyard snack, and they're a lovely addition to summertime salads.
Not only are they slightly sweet and tasty, but they have some cooling and soothing medicinal benefits as well.
Here's a roundup of some of my favorite resources for learning more about these backyard medicines.

All About Violets
Violet Flower Benefits – Rosalee de la Foret
Violet's Edible and Medicinal Uses  – Chestnut School of Herbal Medicine
Violets – Jim McDonald
Wild Violet Identification – Edible Wild Food
Viva Violets – Lise Wolff
Violet: Gentle Nourishment from the Ground Up — Mythic Medicine

Violet Recipes
How to Make Violet Syrup – Rosalee de la Foret
Candied Violets – The Spruce Eats
10+ Things to Make with Violet – The Nerdy Farm Wife
Wild Violets 4 Ways – Homesong Blog
Five Uses for Violet Vinegar – The Nerdy Farm Wife
Violet Recipes – Gather Victoria
Violet-Infused Soap
This morning my girls also helped me to infuse some violet flowers into some palm-free melt and pour soap.   Although I prefer cold process soap for making herbal-infused soaps, this is a quick and easy way that is  more accessible to kids (however, here's a recipe for a cold-process soap you can make with violets if you're interested).  I was inspired to do this recipe today by Jan Berry's beautiful book: Easy Homemade Melt & Pour Soaps.
We began by cutting a 1 lb block of clear palm-free soap into cubes and adding them to mason jars.  We gathered about 3/4 cup violets and placed them with the soap.  The mason jars were placed in a water bath on the stove where we melted the soap over medium-high heat. 
Once the soap had melted, we let the violets continue to infuse into the soap for another 40 minutes.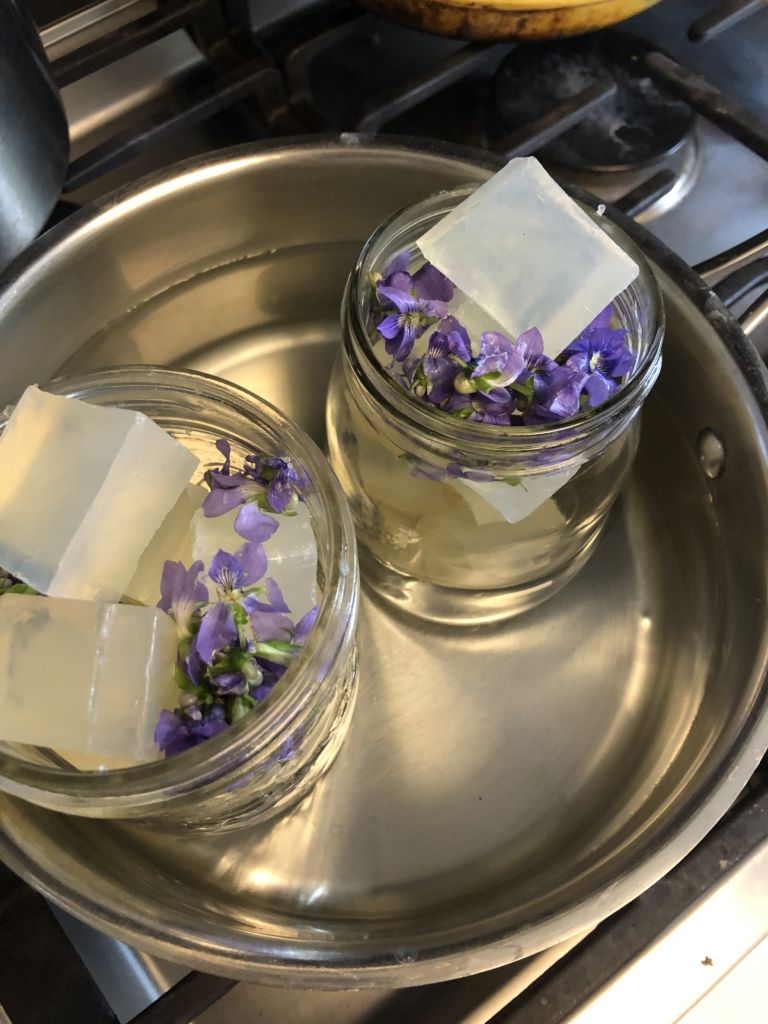 After everything had melted and infused, I added 3 drops of India Tree decorating color blue and 1 drop of red to help bring out the purple-blue hue to the soap. We added 1/2 tsp. of lavender essential oil for scent and mixed it all together.
We placed several freshly-picked violets in the bottom of our molds and poured the soap mixture over top.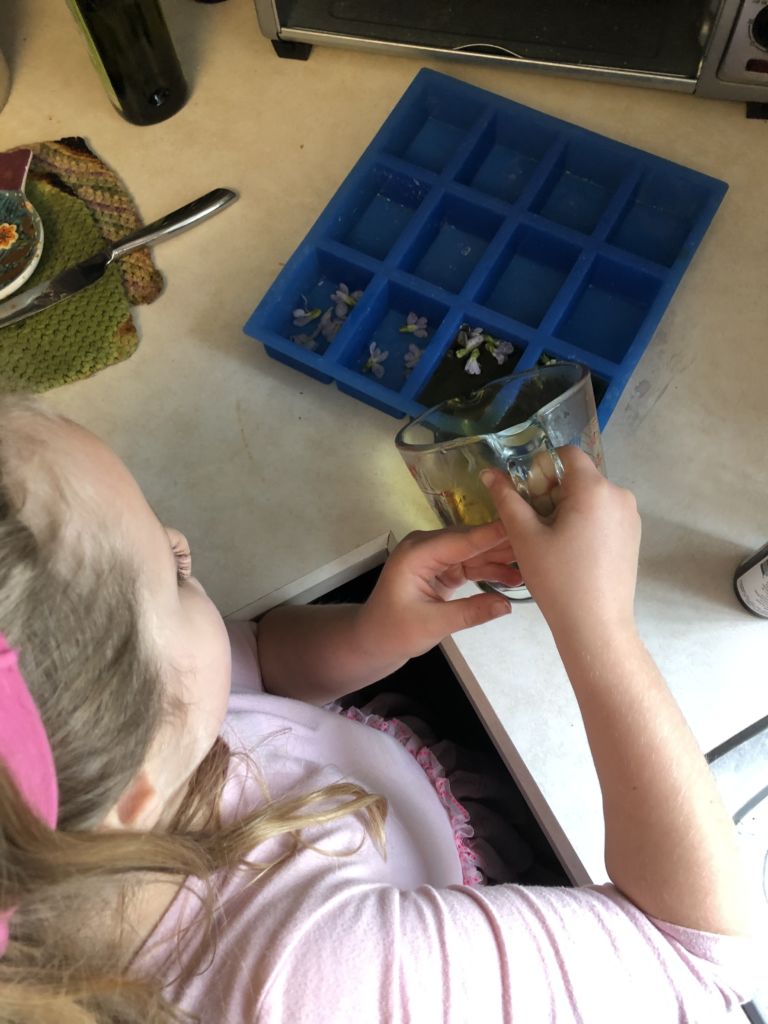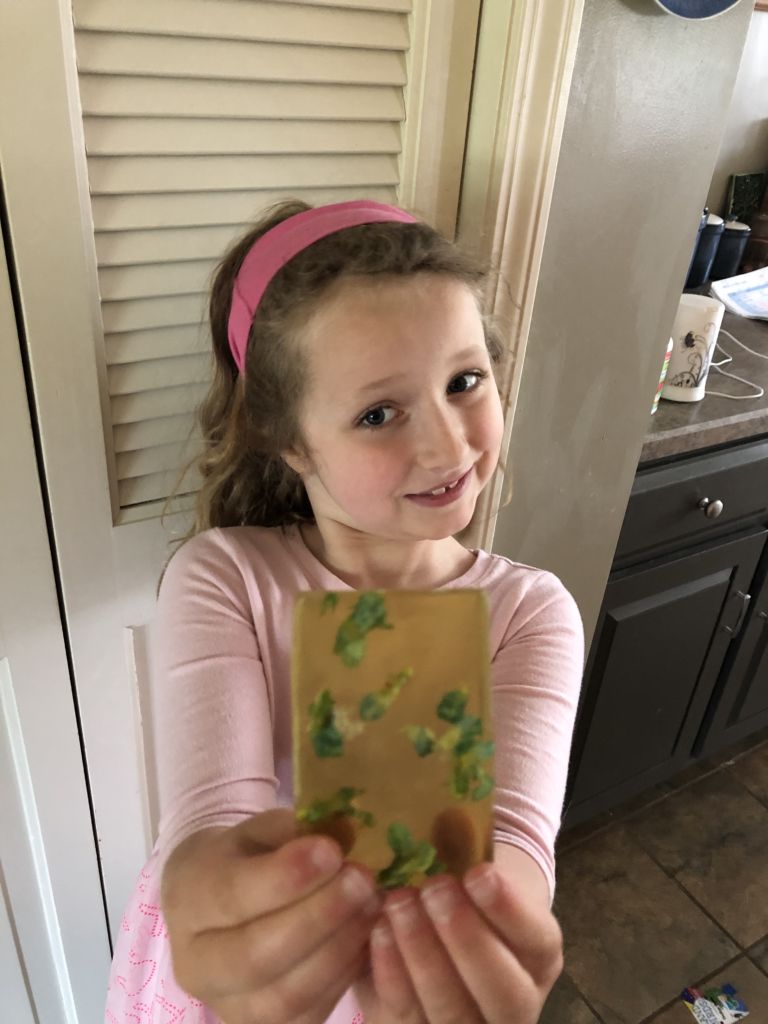 What's your favorite way to enjoy violet season?